What makes us different is also what makes us better.®
We know you have a choice when it comes to your Risk Management team. When you choose AgRisk Advisors, you are not only selecting a true expert in the field with over 30 years of experience, but you will also benefit from our unique services and tools. Here at AgRisk Advisors, what makes us different is also what makes us better. Below are just a few examples:
Contact an Advisor
LRP Daily Rate Email
Whether you are a seasoned user of the Livestock Risk Protection program or still learning about it be sure to sign up for LRP daily rates. At AgRisk Advisors, we have created an automated process to provide customized LRP quotes emailed daily, based on the current LRP Offers. We know you are busy and LRP Daily Rates allows you and your advisor to be on the same page right away for further discussion or execution. Innovation is important at AgRisk Advisors and one more reason why our customers know that no one provides better service than AgRisk.
Weather Updates, Timely & Trusted
We know how important the weather is to your operation. At AgRisk Advisors, we've engaged with trusted meteorologists to provide timely agriculture-focused weekly and long-range forecasts.
Weekly Weather Update
Meteorologist Don Day delivers a brief video about what to expect in the short term. The weekly weather video has become a favorite to everyone who receives it. Some customers even consider it their Wednesday night entertainment!
Subscribe to receive your Wednesday Weekly Weather Blast.
Long-Range Forecasts
Meteorologist Brian Bledsoe delivers periodic Long Range weather forecasts providing valuable planning information to all producers. Brian's unique Ag perspective provides our customers with several in-depth weather forecasts at crucial times during the year.
No Policy, No Problem
When you call us for a coverage example, we'll want to learn about your operation and how you might utilize the coverage. As risk managers, this helps us ensure your coverage example is as accurate as possible to make informed decisions when the time is right. Our daily-updated Rainfall Index reports mean you'll always be in the know!
Utilizing specially licensed software, an AgRisk Advisor will create your coverage example to track how the Rainfall Index performs in your area. This service helps assess if the Rainfall Index can manage your operation's precipitation risk.
GridFlex™
As a livestock producer you never know if the light at the end of the tunnel is a train coming at you! A GridFlex™ consulting relationship brings all relevant factors together into a profit matrix providing maximum clarity to your decision process. Use your Livestock Advisor and GridFlex™ as your "pocket CFO" so you can focus on what you do best.
Whole Farm Quoter™
The amount of information needed for the Whole Farm Revenue Protection Program might seem intimidating. The specially licensed Whole Farm Quoter™ will cut through the complexity allowing you to make an informed decision for your operation.
Custom Text Alerts
We know you are busy and we've invested in an effective way provide important policy updates or give you a gentle reminder that we need a form back.
AgRisk Portal
Do you need access to your policy information 24 hours a day, 7 days a week? Done! A password protected portal provides access to key policy documents, at any time. Your portal can be accessed from a desktop or mobile device and reports can be downloaded for easy access.
Monthly Market Updates
AgRisk Advisors has partnered with Northern Ag Network to bring you the latest market data for livestock information and more from Colter Brown. Released at the end of every month, this tool can help you stay in the know for all the latest market trends.
Daily Interval Reports
Whether we help setup a coverage example or you're an existing customer, our Daily Interval Reports allow customers to track their unique policy, at any time of the day, at any time during an interval.
At The Table With AgRisk Advisors
A series of informative & educational podcast episodes on current Risk Management topics relevant to your operation. You'll be hearing from industry experts & our advisors, as they examine risk management programs to protect your legacy. Take a listen to some of our podcasts on all streaming platforms.
AgRisk University Videos
We are all about education! Feel free to access our library of explainer videos & tutorials on your own pace at any time.

RangeCalc™
RangeCalc™ is an exclusive decision tool that turns rainfall data into knowledge! One of the most crucial decision factors we use to help producers understand whether the Pasture, Rangeland, Forage insurance program will be effective in managing your lack of rainfall risk is RangeCalc™.
nCompass™
Farmers have told us that they need to see how all their strategies are working together through the many fluctuations of the growing season. nCompass™ does just that; it connects marketing strategies and visualizes risk in a live, interactive environment so farmers can make more informed decisions together with our specialists.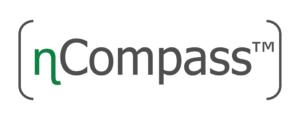 All product and company names are trademarks™ or registered® trademarks of their respective holders and used with permission. All software products described are used under the license from their owners.
Insurance Programs & Risk Management Tools
Our goal is to educate and advise our customers on all options available to them including —Public Programs offered through Federal Crop Insurance, Private Programs offering deeper levels of coverage, and Hedging programs protecting against market volatility. Explore some of our insurance solutions: