The Long-Range Forecast: A Brief History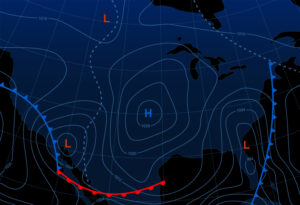 AgRisk Advisors provides a plethora of utilities and resources to help our farmers and ranchers make better decisions to improve their operations. From videos to policy forecasting, AgRisk is your trusted partner in managing risk for your operation. With Pasture Rangeland Forage season upon us, AgRisk Advisors wants to highlight a producer favorite, The Long-Range Forecast.
AgRisk has partnered with Chief Meteorologist/Climatologist KKTV Colorado Springs, Brian Bledsoe, since 2010 and released the Long-Range Forecast every year. The Long-Range Forecast helps producers plan for the upcoming year by explaining what the weather could be like in the months ahead. We know how busy all our farmers and ranchers are and want to make things as simple as possible so that you can make efficient and confident plans for the future. AgRisk Advisors is here for the long haul and we strive to walk with producers as they make decisions to ensure their legacy continues.
Did we mention this was free? For the past 11 years, we have offered this resource completely free of charge. Throughout the years of the Long-Range Forecast, we have made improvements to serve our listenership better. From better equipment to catered forecasts, we try to provide the best information year over year. This year we are making the most significant change, The AgRisk Almanac! This live video webinar series allows anyone to ask questions of Brian Bledsoe and AgRisk Advisors! We host this event live on zoom, and you can find access points at the following:
AgRisk Advisors Facebook page

Facebook Event page

PRFadvisors.com/AgriskAlmanac
Although the platform of the Long-Range Forecast has changed, one thing has not. It's still free! Free for anyone to join and ask questions of top professionals in the field.
The first episode of the AgRisk Almanac aired on September 15th, 2022, and the recording is listed on the "weather" tab on agriskadvisors.com and prfadvisors.com. If you missed that episode, head to our website and watch! You can also refer to the previous blog post to find links to the AgRisk Almanac. Remember to join us for the next meeting on Monday, October 10th. We will see you there!
Be sure to follow our social profiles!
View all News & Event